Seeking Clarity on Antibiotic Rules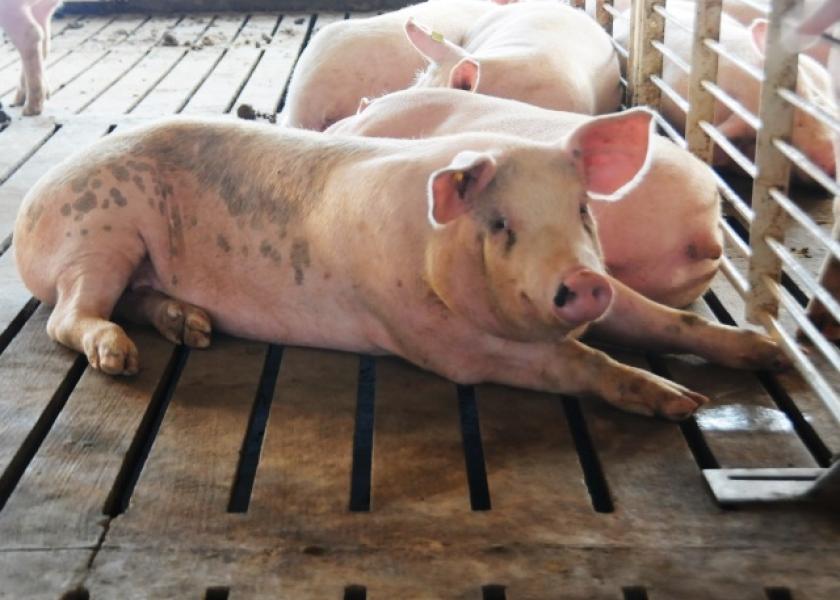 By: John Maday
Last summer and fall, Farm Foundation hosted a series of 12 workshops around the country on antibiotic use in animal agriculture and upcoming FDA rules and policy. While FDA officials participated in the workshops, time limitations kept them from addressing all the questions generated during the discussions.
The discussions centered on FDA's Guidance for Industry (GFI) 209 and GFI 213, which will phase out the use of medically important antimicrobials for production or performance purposes, and the new veterinary feed directive (VFD) rule, which requires veterinary oversight for the use of medically important antibiotics delivered in feed.
Following the workshops, Farm Foundation sent the list of unanswered questions to the FDA. In early March, William Flynn, DVM, MS, deputy director for science policy at FDA's Center for Veterinary Medicine, replied with answers and links to appropriate resources for the list of 35 questions. Following are summaries of answers to some of the key questions:
Enforcement – The VFD rule will take full effect at the end of this year, when drug companies introduce new labels reflecting the removal of performance claims and the VFD requirements for affected products. FDA will take on responsibility for enforcement of the rule at that time. Initially, FDA intends to focus on education and training for stakeholders including veterinarians, producers and feed manufacturers. Eventually though, FDA intends to use risk-based surveillance and exercise its enforcement authority to address flagrant or repeated violations, with actions including injunctions, seizures, monetary penalties and criminal charges. For minor or unintentional violations, FDA likely will issue warning letters, but more egregious violations could result in vigorous enforcement actions.
Electronic VFDs – Veterinarians can file VFD orders in electronic formats, including an electronic signature, as long as the format complies with specifications outlined in Part 11 of GFI 120. FDA recommends veterinarians check with service providers such as Global VetLink to ensure their electronic VFDs meet those specifications. More information on those requirements can be found in Part 11 of GFI 120.
Who can write a VFD order – The VFD rule focuses on the existence of a valid veterinarian-client-patient relationship (VCPR) for the issuance of VFD orders. A veterinarian must be licensed to practice veterinary medicine and be acting within the course of their professional practice and in compliance with licensing and practice requirements, including a valid VCPR. The VCPR is clearly defined in the rules and requires first-hand familiarity with the client and the animals in question. A phone call or photographs alone do not establish a VCPR. National Veterinary Accreditation through USDA/APHIS is not required, as long as the veterinarian meets the licensing and VCPR requirements listed above. Likewise, small-animal veterinarians or technical services veterinarians can issue VFD orders if they meet those licensing and VCPR requirements.
Leftover medicated feed – As of January 1, 2017, all products covered by the VFD rule will need a VFD order. So, if farmers have leftover medicated feed, previously labeled for over-the-counter purchase, on hand after December 31, they must work with their veterinarians to obtain a VFD order before feeding those products to their animals.
VFD order for feed mill – The rule requires that the veterinarian, producer and feed distributor receive and retain a copy of the VFD order. The veterinarian can send the hard copy, fax or electronic VFD directly to the feed distributor, but if the client us unsure of where he or she will purchase the VFD feed, the veterinarian can give the client a hard copy  of the VFD order for the client to provide to the supplier of their choosing.
Multiple livestock locations – A veterinarian can issue a VFD order for a client to use medicated feed at multiple locations, with the feed supplied by a single distributor, provided the VFD order complies with other regulations and specifies the same use with all the animals covered.
Removal of other OTC labels – Currently, the FDA has focused its judicious-use efforts on ending performance uses of medically important antibiotics and placing medicated feeds under the oversight of veterinarians. There is no plan for changing the labeling or marketing status of other antibiotics used in livestock production, but FDA intends to continue monitoring and evaluating efforts to combat antibiotic resistance.
Milk replacer, VFD versus Rx – While most medicated feeds will fall under the VFD rule, medically important antibiotics delivered in water become prescription products. Medicated milk replacers, according to the Q&A, are considered medicated feeds and will require a VFD order. Drugs currently approved for OTC purchase to be added to water or milk, such as soluble powders, will require a veterinarian's prescription. FDA provides lists of affected drugs online:
Drugs transitioning from OTC to prescription.
Drugs transitioning from OTC to VFD.
Measuring results – The FDA currently compiles sales data for medically important antibiotics used in livestock, and studies resistance trends through its National Antimicrobial Resistance Monitoring System (NARMS). The agency recognizes though, that it will need more information regarding on-farm practices and use of antibiotics to study relationships between uses and resistance trends. FDA plans to work with the USDA and the Centers for Disease Control and Prevention to collect and analyze that information. The government agencies hosted a public meeting on this subject in September 2015 and accepted public comments until November 30, 2015. They currently are reviewing those comments and developing a plan.
Questions for FDA – Stakeholders can e-mail questions regarding these initiatives to CVM at the following address: AskCVM@fda.hhs.gov.