It's Unlikely the U.S. Will Escape ASF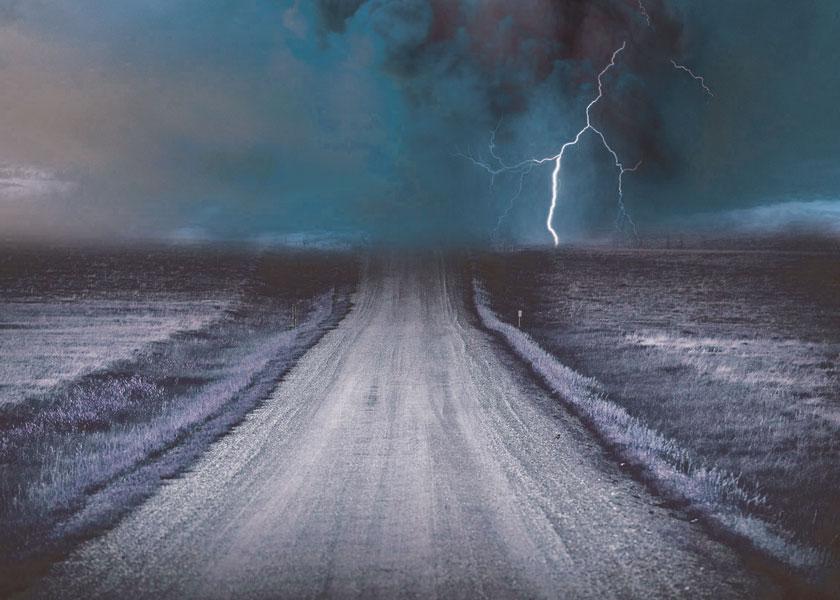 By Dennis DiPietre and Lance Mulberry
There is a palpable feeling of concern about the emergence of African swine fever (ASF) on U.S. soil now that it has entered our hemisphere on the island nation of the Dominican Republic. While there are lots of reasons to believe its presence there is not a sure sign it will penetrate the U.S. industry, still, everyone in the past two years has become acutely focused on the disease and how slippery it is to contain. 
One of the biggest "educators" for lay citizens and industry professionals has come via the COVID-19 pandemic and its surprising re-emergence this summer when most viral diseases go dormant before springing back into action around October. For pork producers, the arrival of an especially virulent form of PRRS along with ASF in Germany and now again on a large farm in South Korea, and its leap from wild boars to seemingly biosecure production systems in Poland remind us disease control and elimination is possible but always fraught with high probability of failure.
I have been to the Dominican Republic and remember the re-entry into Miami International airport. It was one of the very few times customs agents didn't wait for us to get to the entry hall; they met the plane at the gate and at stations along the pathway to entry, pulling aside entrants who somehow failed their profiling strategy for further questions. I vividly remember the open suitcases in the agricultural inspection area with raw, bloody meat laying on top of garbage bags and people being pulled aside right and left. Three cheers for U.S. Customs and Border Protection, but they will bluntly confess they interdict under 50% of such illegal personal baggage shipments.
Usually, the meat is destined for a family meal, cut in traditional ways unavailable in U.S. supermarkets, to support the preparation of ethnic dishes. The odds tend to favor containment in those situations since we no longer have millions of small hog farms where the scraps from such a meal might be fed to other pigs. 
Such is especially the case in Florida and New York, the main entry points for travel into the U.S. from the Dominican Republic, where family pig farms are rare but feral hogs abound. Once eradication begins, a new incentive arises for moving pork out of the disease zone to capture some value. This was especially a problem in several Asian countries, where early signs of the disease on a farm resulted in reports of strategic depopulation to avoid the financial loss of condemnation that would likely follow if the diseased barns became well known and attracted regulatory interest. Since ASF does not harm humans, black market shipments of condemned carcasses at big discounts tend to make containment a vexing problem for months on end and threaten to push infected pork to the export market, destined for small international broker's warehouses all over the globe.
We know ASF came to the Dominican Republic from some area of the world where it is present in wild boar or domestic pigs. There are more than a handful of countries now that could be the origin of this outbreak. It had to arrive by ship or aircraft, and pass through the inspection process, before making it to a farm. Whether it was carried in meat or live animals, processed feed or on contaminated clothing will be the subject of a very serious inquiry.
The U.S. industry has been way ahead of the ballgame developing containment and regionalization strategies and commitments to try to keep the export markets from complete freefall if the contagion arrives. However, those firewalls might give way depending on how long it is here before it is discovered and thereby how far it has spread before it is recognized.
Based on the number of follow-on cases in Germany after the first animal tested positive, it was on German soil a long time before it was "discovered." While it might not be more likely just because it has been discovered in the Dominican Republic, it seems increasingly unlikely the U.S. will escape it because disease organisms are especially adept at eventually moving past all containment strategies. Combine that with the assistance of human greed, carelessness and a global market and its nearly an unbeatable combination.
Opinions expressed in this column are the opinions of Dennis DiPietre and Lance Mulberry and do not represent the opinions of Farm Journal's PORK. 

Read More from Farm Journal's PORK:
USDA to Host Webinar Series on African Swine Fever in September
Philippines Says African Swine Fever Cases Waning, Sees Pork Surplus by 2023
African Swine Fever Moves Closer to Home
CBP Casts Wide Net to Assess African Swine Fever Threats to the U.S.
Oklahoma Makes Strides to Decrease Feral Swine Population
Keeping Up Our Defenses on ASF
China's Sow Herd Shrinks in July, First Decline in Almost 2 Years