How Will the Economic Boom Impact U.S. Agricultural Businesses?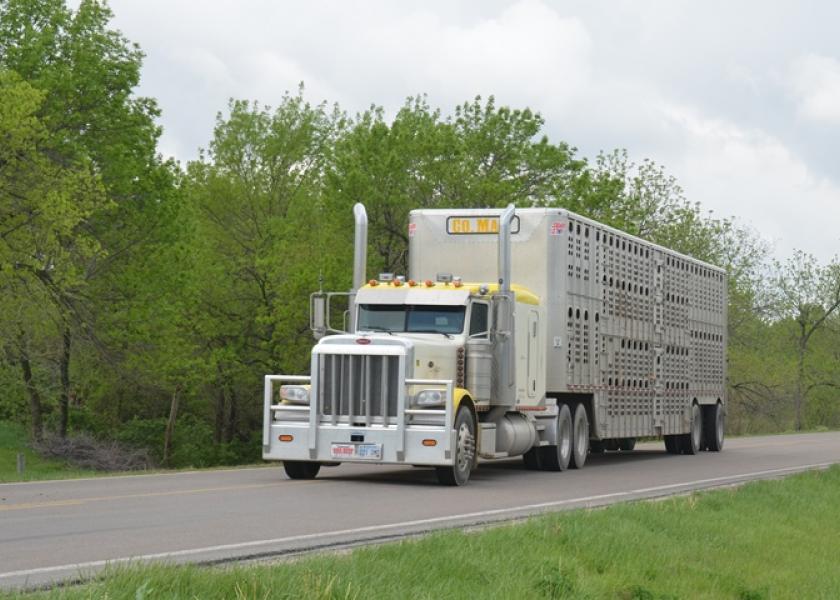 The economic boom continues as U.S. consumers are getting out and about spending on services once again. Jobs are abundantly available, but workers are scarce as the labor market is healing slower than many economists expected, according to the latest Quarterly report from CoBank's Knowledge Exchange.
CoBank says labor challenges felt during the pandemic and continuing still today will incentivize businesses throughout the food supply chain to rapidly increase automation within their operations. 
"The most significant and lasting impact from COVID-19 will be an acceleration in automation," says Dan Kowalski, vice president of CoBank's Knowledge Exchange division, in the report. "And it will affect the entire supply chain from field to grocery and restaurants. It won't be an overnight transformation, but much larger investments in technology now will lead to a much more automated supply chain over the next few years." 
Although commodity price inflation has been a boon to many ag producers over the past year, CoBank says increases in raw material and transportation costs, combined with higher wages, are causing retailers to pass those higher costs on to consumers.  
Grocers and restaurants are trying to discern how this will impact consumer buying habits. CoBank adds, "The coming adjustments will look quite different for each segment of the food supply chain. But the acceleration in change will be meaningful, and strategic steps to build more resilient businesses are coming sooner than previously believed."
Meat and Poultry Prices Hit Record Highs in May
Meat and poultry prices hit record highs in mid-May as food service and retail grocery pipelines prepared for post-COVID-19 consumer activity and summer gatherings. In April, food service sales reached pre-COVID-19 levels, hitting an all-time monthly high of $75.3 billion, the report says.
Overall retail grocery sales growth is up 7.3% from a year ago and 15.3% from 2019, providing evidence of longer-term changes in consumer behavior. 
Pork has been one of the highest rising commodities in 2021, CoBank points out, with lean hog futures topping out at $122 in mid-June. Still, strong consumer demand for meat, tight supplies of competing meats and declining pork production in the second half of the year will continue to impact pork prices for the rest of 2021. 
"USDA's June 1 Quarterly Hogs and Pigs Report was mildly bullish and confirmed what most of the trade expected: the U.S. hog inventory shrank again, dropping 2% year over year, continuing a contraction since mid-2019," CoBank's authors report. 
Analysts said there were a couple of surprises, however: 
• Pigs per litter shrank, breaking a strong five-year growth trend with increased disease pressure being the most logical explanation.
• June-November farrowing intentions are down 3.2% from a year ago, aligning with declining breeding sows and gilts numbers, which are down 2.8% since 2019.
CoBank cautions that Chinese pork prices have dropped 65% since the beginning of the year, signaling a significant reduction of U.S. pork exports to China in the second half of the year.
Beef prices are at or near record highs, yet cattle ranchers and feeders are currently facing limited national slaughter capacity, high feed costs and the liquidation pressures of exceptional drought hitting the western U.S., CoBank reports. The national beef herd is in contraction due to weak cow-calf profitability going back as far as 2015.
Chicken industry margins have improved significantly from the low points of 2020 and CoBank expects profitability to remain strong through the end of 2021. However, issues with chicken breeding stock changes in the past couple of years have limited short-term expansion potential.
Milk production continues to chart record highs in the U.S. despite the increase in feed costs and hot temperatures. Milk production topped 19.85 million pounds for the first time in May, with daily output up 4.6% year-over-year, CoBank reports. Exports of U.S dairy products continue to be key, though the risk of a stronger U.S. dollar could threaten the pace of exports in the next few months. 
Read the full report here.
Read More:
Restaurant Recovery Continues as Consumers Resume Some Meal Habits
Gene Editing: Experts Say it's Time to Remodel Regulatory Landscape
Booker's Farm System Reform Act 'Misguided', NCBA Says
Democratic Lawmakers Introduce Bill to End Factory Farming, Livestock Groups Fight Back