FDA Draft Guidance Updates VFD Q&A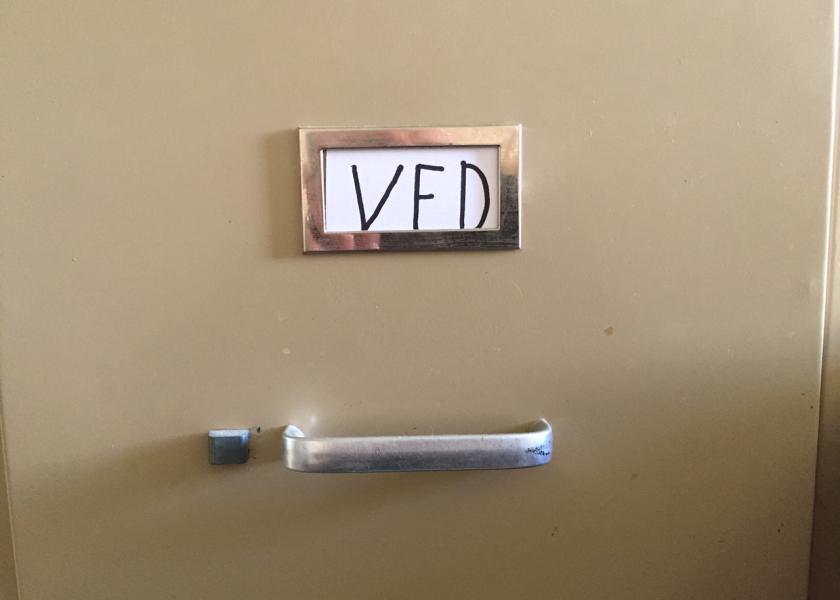 When the Food and Drug Administration (FDA) issued its final veterinary feed directive (VFD) rules back in 2015, they also released a draft guidance for industry (GFI) offering answers to anticipated questions regarding application of the rules in common and unusual circumstances.
The VFD rules, along with GFI 213, which removed performance or production claims for medically important antibiotics used in food animals, began full implementation on Jan. 1, 2017. Not surprisingly, producers, veterinarians and feed distributors have, over the past two years, encountered questions and situations that required more clarity for VFD compliance. This week, FDA released its draft GFI 120, which aims to address those questions.
The revised draft guidance adds 53 new Q&As and revises 14 on a wide range of topics related to the VFD final rule. The document is organized to help address the needs of all parties involved with a VFD order, including veterinarians, feed distributors and clients. FDA has made these changes in response to stakeholder feedback and comments submitted to FDA's Center for Veterinary Medicine since implementation of the VFD final rule and GFI 213.
New or revised questions the document addresses for veterinarians include:
Can I write a VFD for an OTC drug?
How do I authorize or limit the use of a VFD drug that is approved to be used in combination with OTC drugs?
Can I authorize a feed through pesticide to be used in a VFD feed? If so, how do I do that?
How do I cancel my VFD?
Can I make my own VFD form to authorize the use of a VFD drug
If the VFD has expired for a batch of feed, can I reissue a VFD to use the remaining feed?
Can I make my own VFD form to authorize the use of a VFD drug?
If the VFD has expired for a batch of feed, can I reissue a VFD to use the remaining feed?
I'm a veterinarian and I also want to sell VFD feed. What do I have to do?
If I'm licensed in one State, can I write a VFD for animals located in another State? What if I have a temporary license in the State where the animals are located?
If a VFD label has a duration range in which a VFD can be fed (e.g., 21-42 days), and I authorize the use of the VFD for the full 42 days, can the client decide when to stop feeding the VFD feed after the minimum provided in the range?
What if the label for the VFD drug uses the dosage (e.g., mg/head/day) instead of the level of the drug (e.g., g/ton) in the feed? Can I just include the dosage on the VFD?
Can I assign an extended withdrawal to a VFD medication even though the producer will be using the VFD feed as labeled (i.e., no extralabel use)?
Can I work with a feed distributor, nutritionist, or other animal health professionals in order to write a VFD?
My client will have multiple groups of animals moving through their farm during the time period the VFD covers. Can I write the VFD to include the successive groups of animals that will be on the farm during the time period?
Some drug labels have different wording for the duration of use. For example, some say feed for X days and some say feed up to X days. How should I fill out the duration of use on the VFD?
Our veterinary clinic has multiple veterinarians. Can any of our veterinarians write a VFD for any of our clients?
My client wants to use the VFD to receive a Type B medicated feed. Do I fill out the VFD with the Type B information?
My client has minor species. I would like to write a VFD for a therapeutic use of a medicated feed, but there is not an approval for this species. What should I do?
Do I need to have a laboratory confirmation of disease prior to writing a VFD?
If a veterinarian makes a mistake on a VFD and wants to go back and make corrections to the VFD rather than fill out a new VFD, can the veterinarian do that?
My client has requested a new VFD to replace the former VFD that will soon expire. Can I fill out the new VFD ahead of time and date it to begin when the previous VFD expires?
New or revised questions the document addresses for producers include:
Can I have my veterinarian write a VFD to authorize the use of a medicated feed that is not approved for the use I'm intending (i.e., extralabel use)?
What do I do if I need to treat animals for a specific duration (e.g., 30 days) but need to receive the VFD feed from two separate mills? For example, because of the animals' growth stage and needs, one mill will provide the ration for animals during the first 20 days of the VFD's duration and another mill will provide the ration for animals during the last 10 days of the VFD's duration.
I feed my animals several different rations based on their nutritional needs during each growth stage. I have a VFD with a duration of use that will encompass several of these growth stages. Can my feed mill provide me VFD feed with different formulations over the duration of the VFD?
I have a VFD that authorizes me to feed my animals for 5 days as indicated on the drug approval. What happens if the animals get sick again? Can I use the same VFD to get additional VFD feed and feed the animals again for 5 days? Can the veterinarian write the VFD to allow me to use the VFD feed for more than one 5-day period prior to the 6-month expiration date?
I am currently feeding my animals a VFD feed under a valid VFD. I would like to transfer ownership of my animals. May I do that?
Does the VFD feed authorized by a VFD need to be shipped in one load, or can it be delivered in multiple loads?
My animals are in the United States, but I receive my feed from Canada. Can I get a VFD feed from Canada and if so what are the requirements?
The veterinarian used an affirmation statement to indicate that I can feed the VFD feed in combination with an over-the-counter (OTC) drug. Is it okay for me to feed the VFD drug alone?
I want to get a Type A medicated article and manufacture my own feed. What are the requirements?
When I purchase a Type A medicated article to create an authorized Type C VFD feed, where does the copy of the VFD intended for the distributor go?
I have 4 months remaining on my VFD and I would like to get my VFD feed from a different distributor. Can I ask my veterinarian to cancel the first VFD and issue a new VFD to the second distributor?
I am a client. Do I need to keep any records describing my use of the VFD feed in addition to keeping the VFD?
The comment period for this draft revised guidance is 60 days and will end May 28, 2019. For instructions on submitting comments to the FDA, please see the Federal Register notice.
See the full draft guidance for industry 120.
For more about the VFD rules and compliance, see these articles on BovineVetOnline: