Veterinarians Weigh in on Trends, Expectations for the 2020s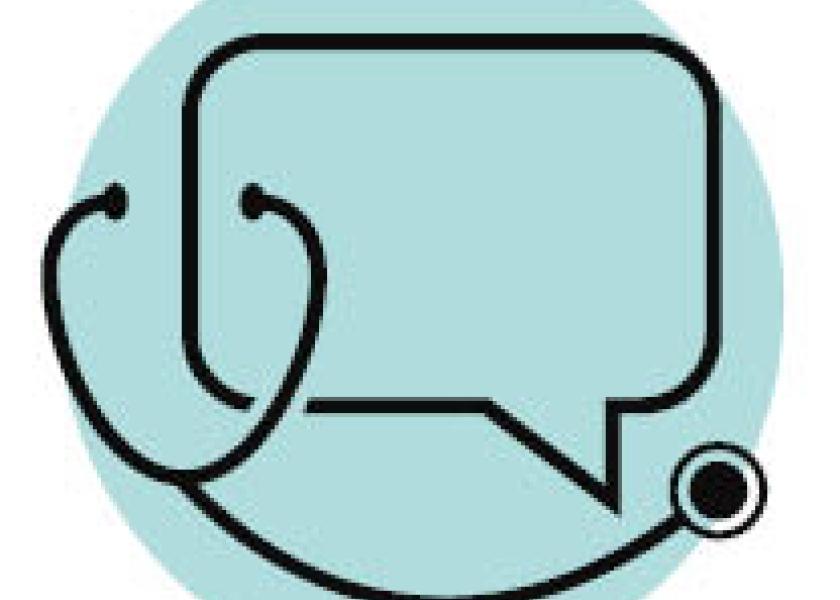 During the past decade, we saw numerous changes in beef and dairy production, and in the ways veterinarians serve those industries. These include the emergence of remote monitoring, advanced data systems, new diagnostic tools, genomic technologies, acceleration of antibiotic-resistance in cattle pathogens and drug resistance in cattle parasites.
Veterinarians have adopted more consultative roles, and spend less time engaged in "fire engine" medicine. Disease prevention, involving animal husbandry, biosecurity, nutrition, vaccination and microbial management has moved to the forefront with an emphasis on antimicrobial stewardship.
Sustainability has become a key issue across agriculture, while consumer food preferences have shifted toward products from "natural, humane, and climate-friendly" production systems, or toward plant-based protein sources. Global food demand, including that for animal-derived proteins, has continued to grow along with human populations, while availability of agricultural resources including arable land, water, soil nutrients, fuel and labor declines.
Most of these trends will continue through the 2020s, and we'll see the emergence of new trends, new insights and applications for science and technology in animal agriculture, along with changes in regulations, production practices, consumer perceptions and preferences.
While no one can predict every trend, veterinarians serve as forward-looking change agents in animal agriculture, as they continuously evaluate new systems, products, practices and philosophies for potential adoption on their clients' operations.
With that in mind, we asked veterinarians for their thoughts on the key challenges and opportunities for success during the decade of the 2020s.
Client Services and Communications
Bob Larson, DVM, PHD, Kansas State University:  With continued consolidation in agriculture, the number of production units and veterinarians needed to directly serve those production units is declining. This reduction in the number of veterinarians has accompanied a dramatic change in veterinary services. Those now include more accurate diagnosis of all the infectious and non-infectious components of disease problems, quantification of the effects of disease or production losses, identification and quantification of costs for alternate intervention strategies, control strategies to prevent contact with infectious agents (biosecurity), control strategies to prevent the occurrence of production-limiting factors, monitoring of control strategies to ensure their efficacy and cost-efficiency, improvement of animal comfort, reduction of animal stress, and reduction or elimination of the use of antimicrobials and surgical interventions.
Eric Behlke, DVM, PhD, Feedlot Health Management Services, Alberta:  Client communications will become increasingly faster-paced and a smaller number of bovine practitioners will be able to serve a larger client mass and geographic area.
John Maas, DVM, MS, Rancher, California: Progressive veterinarians will use technicians to a much greater degree.  These may be trained and certified technicians employed by the vet practices or informally trained employees of the producers.  
Jacob Geis, DVM, Sioux Nation Ag, South Dakota: I believe we will see programs that streamline communication and records between clients, veterinarians and nutritionists. New programs should also minimize human data entry, decreasing errors. 
K. Fred Gingrich II, DVM, AABP: With continued consolidation, the key challenge for veterinarians will be to provide services that the modern beef and dairy cattle producer values and is willing to pay for to better their operation. I would like to see all producers find value in their veterinarian. We have scientific expertise as well as an awareness of many facets of the operation which can give us a perspective that is unique and valuable. Both veterinarians and producers must continue to move their businesses forward and adapt to the changing marketplace.
Wade Taylor, DVM, Kansas:   Data management will become more real-time and concise. We will have quick and accurate technologies for correct diagnosis and case definition and genetic information for disease management and control. We will need continue developing caregivers to improve husbandry and reduce antibiotic use.      
David Smith, DVM, PhD, Mississippi State University
Cattle producers will be asked to do more to modify and document production practices to market their cattle, and veterinarians can help them do that.  Retailers will want more assurances of product quality and safety, and they will market more process-verified beef.  Electronic record sharing from one stage of production to the next, such as through blockchain technology, will be common and may eventually be the ticket required to market cattle. On the plus side, this data-sharing will help small producers be able to market their calves on reputation and be rewarded for practices that benefit the next sector. Cattle feeders are likely to want to contract calves early and there will be more vertical integration of the industry. Veterinarians will become more involved in developing on-farm practices to keep cattle healthy, integrating health programs across production stages, and helping producers keep and use health and production records to make better on-farm decisions and meet market demands.
Christine Navarre, DVM, PhD, Louisiana State University:  I think animal ID/traceability is coming from the beef industry itself and it will drive some changes in disease tracking, while also leading to more vertical integration of beef industry and potential for audit programs pushed down the chain to cow calf producers.  Veterinarians will need to become more "BQA" focused as a holistic program, not just about product use.   
Dan Goehl, DVM, Canton Veterinary Clinic, Missouri:  We'll see consolidation in veterinary medicine the same in general agriculture.  It has also become increasingly difficult to keep up with knowledge needed for the modern producer unless a significant amount of time is spent on that role in practice.  For more than 20 years we've discussed practitioners becoming information providers and not just technicians, but at times it is difficult to get past that barrier.  Communication obviously continues to evolve.  We are more readily available to our clients and they have multiple information sources at their fingertips. It will be a challenge maintain a way to structure fees for services provided remotely.
Gerald Stokka, DVM, MS, North Dakota State University: Veterinary clinics will become multifaceted and offer nutrition, accounting, data entry, submission and interpretation, herd work labor with portable facilities, ultrasound, AI crew, embryo and IVF services, SOP's for calving, proper vaccination and protocols, proper implant use, BQA certification, antibiotic use and protocols.
Anonymous: More veterinarians will get involved in nutrition.  Nutrition and disease are intimately related and the veterinarian has the ability to relate these issues to each other if they have pursued CE in nutrition.
Calvin Booker, DVM, M.Vet.Sc: Feedlot Health Management Services, Alberta:  The bovine industries will take on a bimodal distribution of producers. One end will consist of larger-scale consolidated producers and the other end will consist of smaller-scale specialized producers. Bovine veterinarians will evolve their services to meet the needs of both types of producers. Licensed veterinarians will spend less time doing "veterinary" procedures and more time providing meaningful oversight and training of farm personnel performing "veterinary" tasks and procedures. On-site and virtual integrated oversight of commercial bovine production units by trained veterinary and production professionals 365 days of the year will become the "norm".