"Courage is Grace Under Pressure"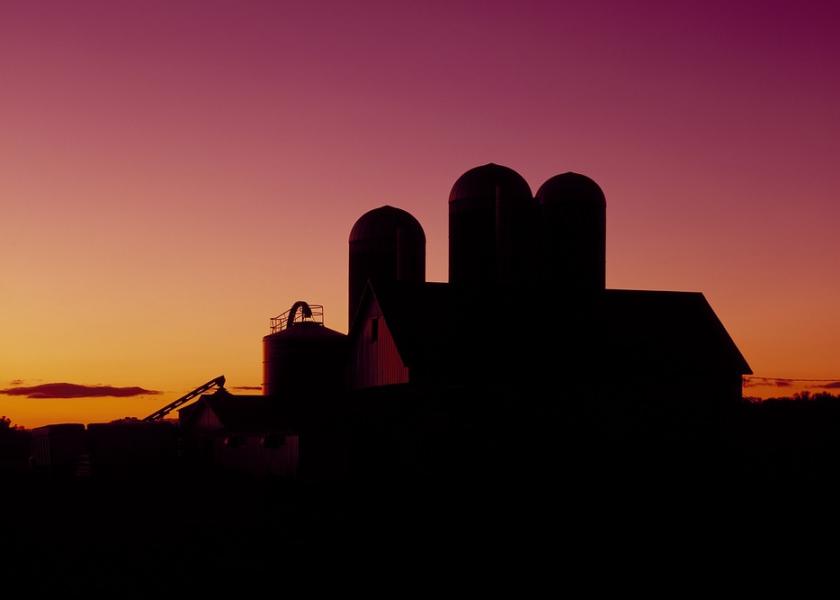 During the midst of a global pandemic, it is important to set our sights on the future, even when that uncertain future stirs up emotions of fear and anxiety. To conquer those fears, however, requires a special kind of courage. According to Tom Thibodeau, a professor of servant leadership at Viterbo University, it requires a courage uniquely disguised as grace under pressure. 
"Courage is grace under pressure," Thibodeau says. "Courage recognizes the significant work of farmers, their families, farm communities and all who are engaged in feeding the world."
During a Professional Dairy Producers of Wisconsin webinar, Thibodeau spoke on how producers can find ways to refill their cups even when times are hard. 
To set the scene, Thibodeau told a personal family story about his grandfather, a beef farmer in northern Wisconsin, who lost his wife during the birth of their fourth child on the eve of the Great Depression. The infant was adopted by a childless uncle in New York, while a teenage daughter was sent to a convent and a teenage son sent to a monastery to finish their education. That left behind a 9-year-old son, Thibodeau's father, to help farm the land and tend to the livestock. 
"Our grandparents farmed, worked hard, and cared for their families and communities throughout the Great Depression and then sent their sons off to World War II to save the world," Thibodeau explained. "What is demanded of us today is not much different than in 1929. They met those demands and challenges. So can we!"
To help overcome the fear and anxiety centered around this global pandemic, Thibodeau recommended conducting these four practices on a daily basis: 
Develop a Non-Anxious Presence 
In times of crisis and troubles, people look towards their leaders and elders for guidance, Thibodeau explained. It is typically these people who have a strong sense of centeredness during the chaos and confusion.
"When the seas are rough, you need a calm hand on the wheel," Thibodeau says. "What are you doing to nurture a sense of peace in your life? The world is not coming to an end. We have a place in making it better!" 
Thibodeau recommends reaching out to friends and family to not only reassure yourself that better days will soon come, but to reassure them as well. 
Tell the truth. 
When situations become difficult, Thibodeau reminded the audience the importance of speaking the truth, especially in times of fear and anxiety. 
 "Tell people what they need to hear, not what they want to hear," he says. "Speak the truth with love and compassion. Tell the truth and people will trust you. If people trust you, they will respect you. If they respect you, you will come together."
Trust should be considered the "secret sauce" to help you get through any catastrophe, Thibodeau explained. 
"Let's trust each other to do the right thing. Let's trust each other to look out for one another. Let's trust those who are willing to sacrifice themselves to take care of us!" he says.
People Before Business
During these frenzied weeks, it is not only important to take care of yourself, but to also do what is best for your employees.
"Service is love made visible," Thibodeau says. "Right now, we need each other more than we ever have before."
We also need our essential workers during these dark hours.
"Think of all those people who are getting into trucks and making sure that milk gets to market, and that cereal is on our shelves," he reminds the audience. "Think of those who work at packing plants, knowing that we need fresh meat. Think of those people who are preparing vegetables for our consumption. Think of those who continue to serve us in our hour of need." 
Get Back to Work
Though it is easy to become overwhelmed with anxiety during this time, Thibodeau says that one of the best rheomodes to refill your cup is to get back to work.
"Work gives us meaning and purpose," he says. "When we have too much work to do, let us be mindful and grateful of the good hard work of others. Now is our time to honor those who have loved us so much, who sacrificed on our behalf, who did not know what the future held, but they held on hope."
Confront and Conquer
In order to help tackle the uncertainty centered around the coronavirus, Thibodeau lists three things that will need to be confronted daily – fear, lack of focus and fatigue. In order to conquer these emotions, Thibodeau suggests these practices.
Rest to renew your mind, body and spirit. 

Look for uplifting moments to help uplift others.

Recognize the importance of our contributions in feeding the world.
"Find out what's meaningful in our lives and lift it up," Thibodeau says. "All of us have a responsibility to contribute to a greater good."