BMR and Conventional Hybrids Allow for Greater Flexibility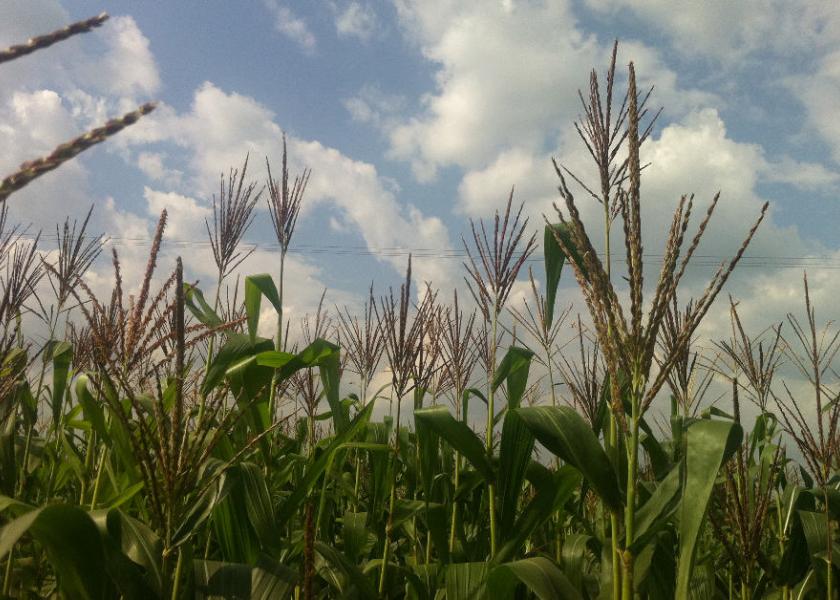 DuPont Pioneer announced its 2015 corn silage hybrid offerings for dairy producers.
Source: DuPont Pioneer
DuPont Pioneer today announced its 2015 corn silage hybrid offerings, including the addition of its first integrated refuge brown midrib (BMR) product and three non-BMR products.
Whether growers use BMR or non-BMR corn silage hybrids, the Pioneer® brand corn silage hybrid line offers significant advantages, which have been carefully evaluated. Pioneer has developed BMR hybrids with solid resistance to Northern Corn Leaf Blight and other diseases. In addition, these new BMR hybrids offer improved agronomics and greatly improved forage and starch yield potential.
The new integrated refuge BMR product, Pioneer® P1449AMX™ brand, offers Optimum® AcreMax® Xtra Insect Protection, which is a single-bag refuge product for areas in the Corn Belt needing above- and below-ground insect protection. Pioneer on-farm trials have shown Optimum® AcreMax® Xtra products yield equivalent to pure stands of products with Herculex® XTRA insect protection, allowing growers opportunities to maximize their overall farm yields. This product, a 114 silage comparative relative maturity (CRM), will complement the current BMR lineup from Pioneer with four hybrids ranging from 102-114 silage CRM.
Pioneer also will offer three new non-BMR silage-specific products. These three new platforms range from 102-115 silage CRM and include:
•Pioneer® P0242AMXT™ brand providing excellent tonnage and starch content. 
•Pioneer® P0921AMXT™ brand providing outstanding silage yield and fiber digestibility with above average northern corn leaf blight resistance.
•Pioneer® hybrid P1582CHR, providing above average tonnage yields and is well suited to dryland, limited irrigation and drought prone environments in the western U.S.
These hybrids were advanced specifically for silage performance both in terms of starch and tonnage yield. Additionally, they offer herbicide and insect resistance packages for growers.
"With the addition of these new hybrids, we continue to provide conventional and BMR silage opportunities to help growers determine the best silage options for their needs," said Dave Whitaker, DuPont Pioneer product developer. "We understand that growers today want the flexibility to plant different ratios of BMR and conventional silage to achieve maximum silage yields, starch content and fiber digestibility."
For more information about Pioneer corn silage products, visit www.pioneer.com/cornsilage, or contact your local Pioneer sales professional.