. ( istock )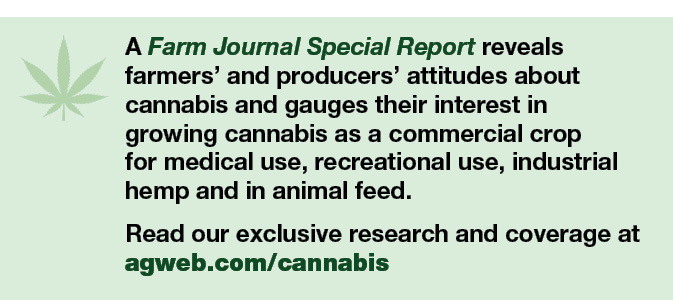 The 2019 Farm Journal Cannabis in U.S. Agriculture Study asked livestock producers with employees about their drug testing policies. Here's what we learned.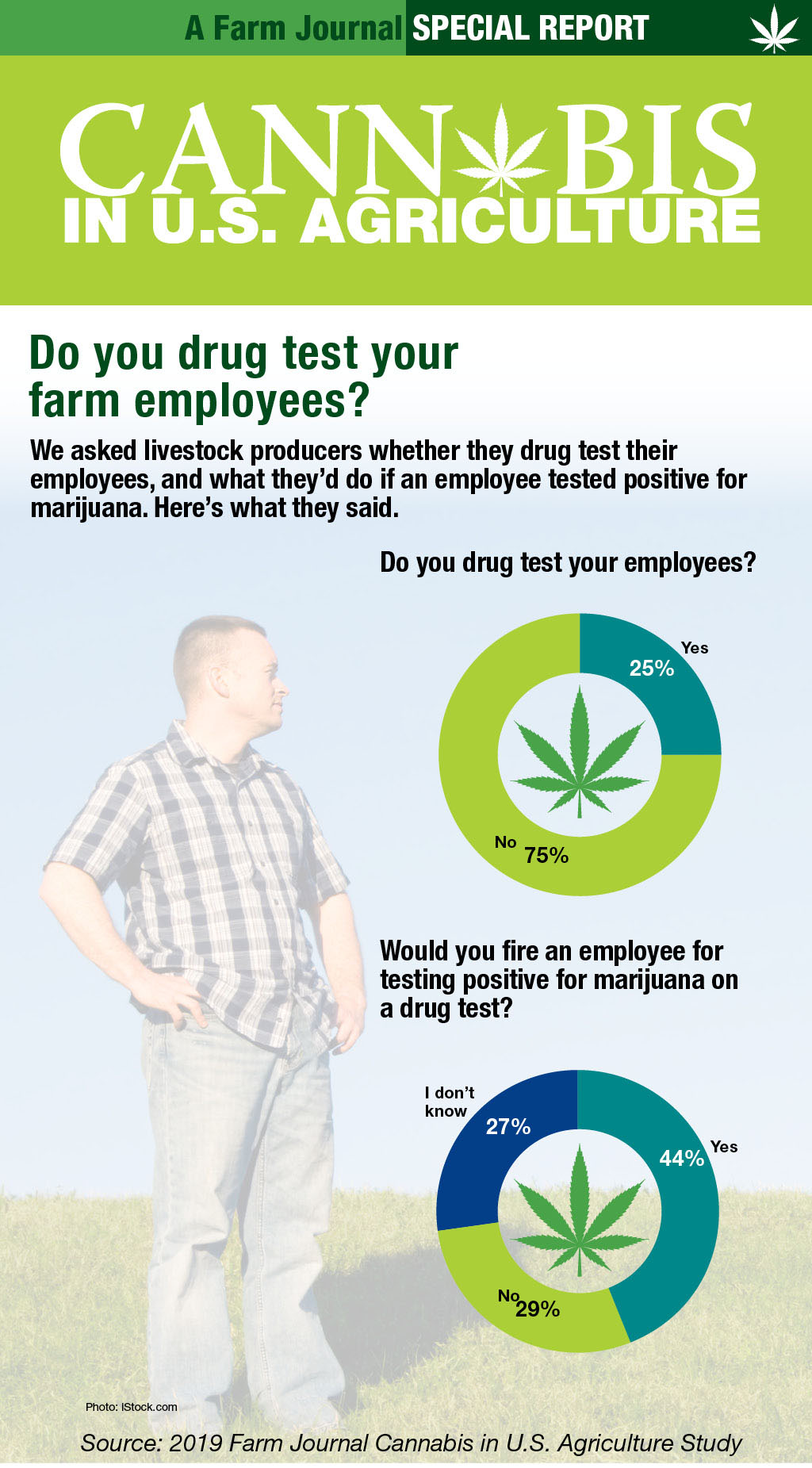 Objectives and methodology: Measure farmers' and ranchers' awareness of cannabis and interest in growing hemp. The e-blast was distributed to row crop farmers with 1+ acres of corn, soybeans or wheat, and also to livestock producers with 1+ head of hogs, beef cattle, dairy cattle or poultry, and produce growers with 1+ acres of produce.
A set of 950 completes yielded a margin of error of +/- 3.2%.
Respondents were entered in a drawing to receive one of 25 copies of "Making the Family Farm the Family Business" by Chip Flory.
Read more about cannabis here:
Could Cannabis Improve Pork Flavor? Weed-Fed Pigs Creating a Stir
PORK Poll: Could Marijuana in the Pig Diet Make a Difference?
> From Dairy Herd Management:
> Hemp Milk: Dairy's New Plant-Based Threat?
> Livestock Owners Weigh in on Ag's Role in the Hemp Marketplace
> From AgWeb:
Perdue Answers Buzz on Hemp in Animal Feed
> From Drovers:
Facts and Fiction About Hemp in Animal Feed
> From Bovine Veterinarian: