A NASA research team mapped methane emissions from California dairies by plane. ( Foundation for Food and Agriculture Research )
A NASA plane flew over California dairies and industrial sites to identify methane emission points.
More than 300,000 industrial facilities including landfills, oil and gas fields, and large dairies were included, according to an article published Phys.org. Of the sites monitored, 10% were found to be "super-emitters." 
"This new remote-sensing technology addresses the continuing need for detailed, high-quality data about methane," California Air Resources Board Chair Mary Nichols told Phys.org.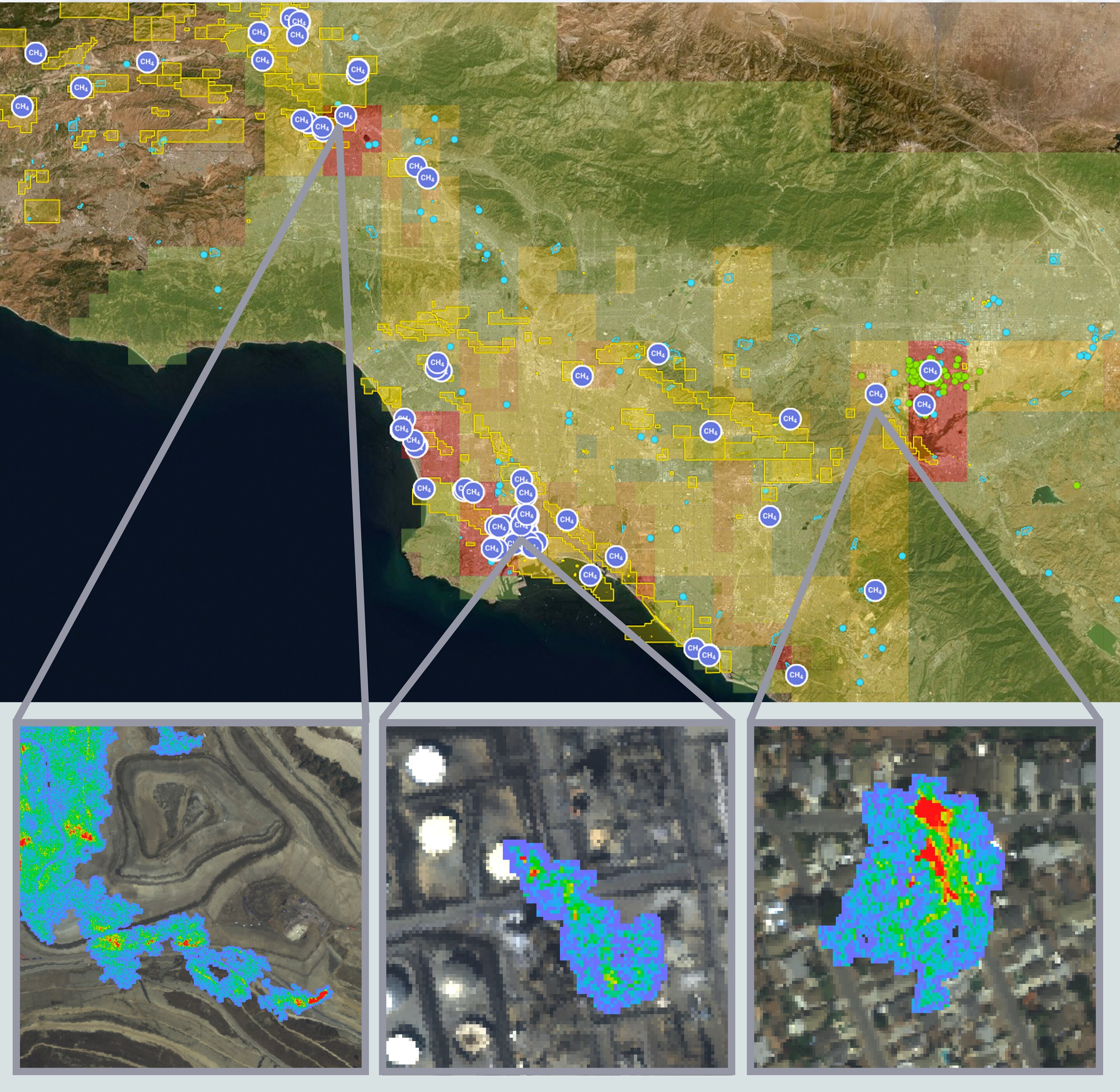 (Image source: NASA/JPL-Caltech, Phys.org)
Gas emissions were mapped in 10-foot pixels to assist in identifying typically undetected methane plumes. The plane was flown by a Pasadena, Calif., research team with NASA's Jet Propulsion Laboratory.
"These findings illustrate the importance of monitoring point sources across multiple sectors," Riley Duren, lead scientist in the study, told Phys.org.
Not all sites were shown to be large methane emitters. For example, of 270 landfills, only 30 emitted 40% of the emissions in the entire survey.
The study was not comprehensive, researchers said, as only point-source pollution from industrial areas were considered. Non-point source emissions, such as possible small home leaks, were not considered.
While many large dairies were mapped by the NASA plane, they may ultimately contribute to finding a solution.
The Los Angeles Times reports California is transitioning from natural gas to renewable sources, and Southern California Gas Co. (SoCalGas), serving nearly 22 million people in the Central Valley to the U.S.-Mexico border, plans to use dairies' biomethane.
As regulations require transition from natural gas to renewable sources, SoCalGas believes this "win-win" scenario could help industrial facilities facing scrutiny for methane emissions. California plans to reduce greenhouse gas emissions 80% by 2050 based on 1990 levels.
Related stories in Bovine Veterinarian Magazine 
Seaweed Shows Potential for Reducing Dairy Cow Methane Emissions