Our panel of veterinary students and recent DVM graduates weigh-in on Bovine Veterinarian's latest question. ( File Photo )
This month, Bovine Veterinarian asked its panel of veterinary students and recent DVM graduates to weigh-in on this question. Which digital media, such as social networks, listservs, online reference sites or search engines do you find most useful professionally, and why? Here are two of the panel members' answers.
William Hutchison, DVM, 2019 Graduate, University of Tennessee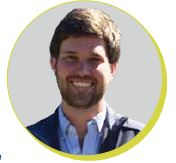 I use VIN, the digital resources from AABP and AAEP, and PubMed for most of my references and searches. I would love to have access to databases that would allow me to get past journal pay-walls. Some land-grant university libraries do have the ability to provide documents including journal articles to vets practicing in their states, but these services are not always convenient. For keeping in touch, I often use Facebook for personal connections and LinkedIn for professional connections, but I typically find that a phone call or text message is what I continue to lean towards day to day.

Erin "Scout"Josey, University of Georgia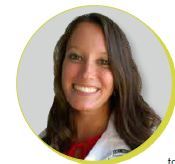 Different digital media sources bring a wide variety of information to the table. Despite the often overbearing "noise" of comments on closed veterinary Facebook groups, the videos and pictures of unique cases stimulate my interest and lead me to researching specific conditions or uncommon therapies. Alternatively, the Academy of Veterinary Consultants (AVC) listerv remains a favorite source of herd-based investigations and solutions. It is a humbling experience to follow the thread of a complex case being solved by veterinarians with so many years of experience in bovine medicine. These group-based sources of information remind us that the world of bovine medicine is an astoundingly small yet incredibly close-knit and supportive field.